Easy To Use Software Spits Out High Converting Two Step "Guru Style" Squeeze Pages in Minutes!
Include Product Graphic or Video
Simple Wizard Interface.
Newbie Friendly
Dear Marketer,
If you want to increase your chances of capturing leads on your lead pages then you should start implementing a two step process at the point of capture.
Unless you've been hiding under a rock you can't have escaped the articles by industry experts who all agree that the two step process gets more conversions.
And now you too can harness the tremendous power of the two-step process without having to know any of the techie stuff involved in making it happen.
Introducing...
Save time and effort, just fill in the blanks and it does the rest!
Builds High Converting 2 Step Opt-In Pages With Lightbox without any HTML coding.

Easy To Use, Simply Fill-In-The Blanks.

Optionally Add an Exit Catcher for the few who decide not to click.

Build pages with Videos Or Images.

Works With Any Autoresponder Service.

Use any image for the background.

Over 100 Royalty Free Background Images Included!

Software Comes With

Personal and Commercial Use License.
Install on as many PC's as you own and build as many pages as you like! Even for your own clients!

The SUPREME List Building Training
This Trend is being Noticed in All Niches...
Check out these samples:
Sample One | Sample Two
These are live active squeeze pages made with with this incredible software!...
Here's What You Get...
The Two Step Squeeze Generating Software For Microsoft Windows (All versions XP and higher)

Over 100 Royalty Free Background Images.

100% Money Back Guarantee

Personal & Commercial Use License.
The Official Underground List Profits Guide To Show You 15 Ways To Build Your List At Warp Speed!

BONUS T

IME
Secret Download Access To 7 Top PAID I.M. Products! (worth $329)


#1 AdvancedSEO Techniques
#2 Maximum Profits With Private Label Rights
#3 Become An Affiliate Marketing Master
#4 ViralTraffic Generation
#5 Dominate The Web 2.0 Market
#6 Super Joint Venture
#7 Blogging For Cash
AND Option To Get Master resale Rights To All 7!
+
110 Bite-Sized Traffic Super Tips
Ultimate Paid Traffic Resource Guide for Fast Results
and...
2 FREE FULLY BUILT Sales Funnels from my secret partner's best winning campaigns covering 2 different sub niches each including 7 day email sequences

And if for some strange reason you're still not satisfied?
Well then here is my...


But you MUST Take Action Now!
Here Is Why...
Would you like to lock in at the lowest price possible? Well, you're going to need to take action quickly, because I designed a pricing system to reward you for doing just that.
Here's how it works: THIS IS IMPORTANT!
The price of this package started out at just $8.08! That's right, if you had clicked the link to visit the site a little sooner, you could have picked up this complete profitable software package for only $8.08 apiece.
Every time someone buys our package on this page, the price goes up by 10 cents. So, the second person to purchase would pay $8.18, the third would pay $8.28 cents, and so on. Up 10 cents with each order. But I'm sure there will be many buyers to skyrocket the price anyway!
What this means is that the price you locked in by coming to this page is the LOWEST you're EVER going to see. Period.
If you close the page, and simply re-open it again, the odds are that the price will have gone up. It's almost a guarantee with the awesome value I provide here.
Why am I doing this?
Well, I want to make sure that you are rewarded for taking action, and the price-increase system definitely does that. List building and easy to use squeeze page makers were the BUZZ last couple of years and is still HOT in 2016. Those of you who act quickly will take in the biggest percentage of the money out there.
I really wanted to make this affordable for anyone who's ready to take action now.
Again, when you locked in the price on this page, it was almost certainly lower than it is right now. The price was set the second this page loaded, and the odds are that it has gone up quite a bit in the time you've been reading this page. If you go away and then come back, and the price goes up, don't even bother asking me to honor the lower price ... I warned you, and I just won't do it!
Do NOT go back, do NOT close this page and do NOT reload. Order Right Now to get the best price possible!
Alright, now that we have that out of the way, I know you're dying to know what it's going to cost you to get your 2 Step Squeeze Page Maker software package, right? Well, here it is ...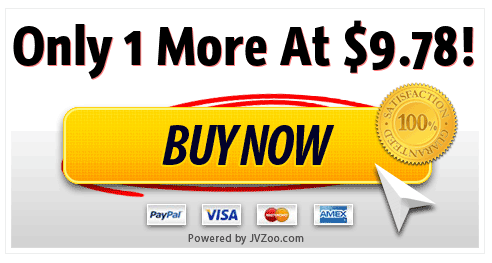 *On the next page you will be given the option of receiving
a deep discount just for sharing this software
so be on the lookout for it ;)
Thank you,

William "Caleb the InterWeb Strategist" Rodgers
P.S.
And remember, if you close this page now and come back later or just reload it, the price will almost certainly be higher than what you'd pay right now. Please do not wait, grab the "2 Step Squeeze Maker Software Package" right now by clicking the payment button above.